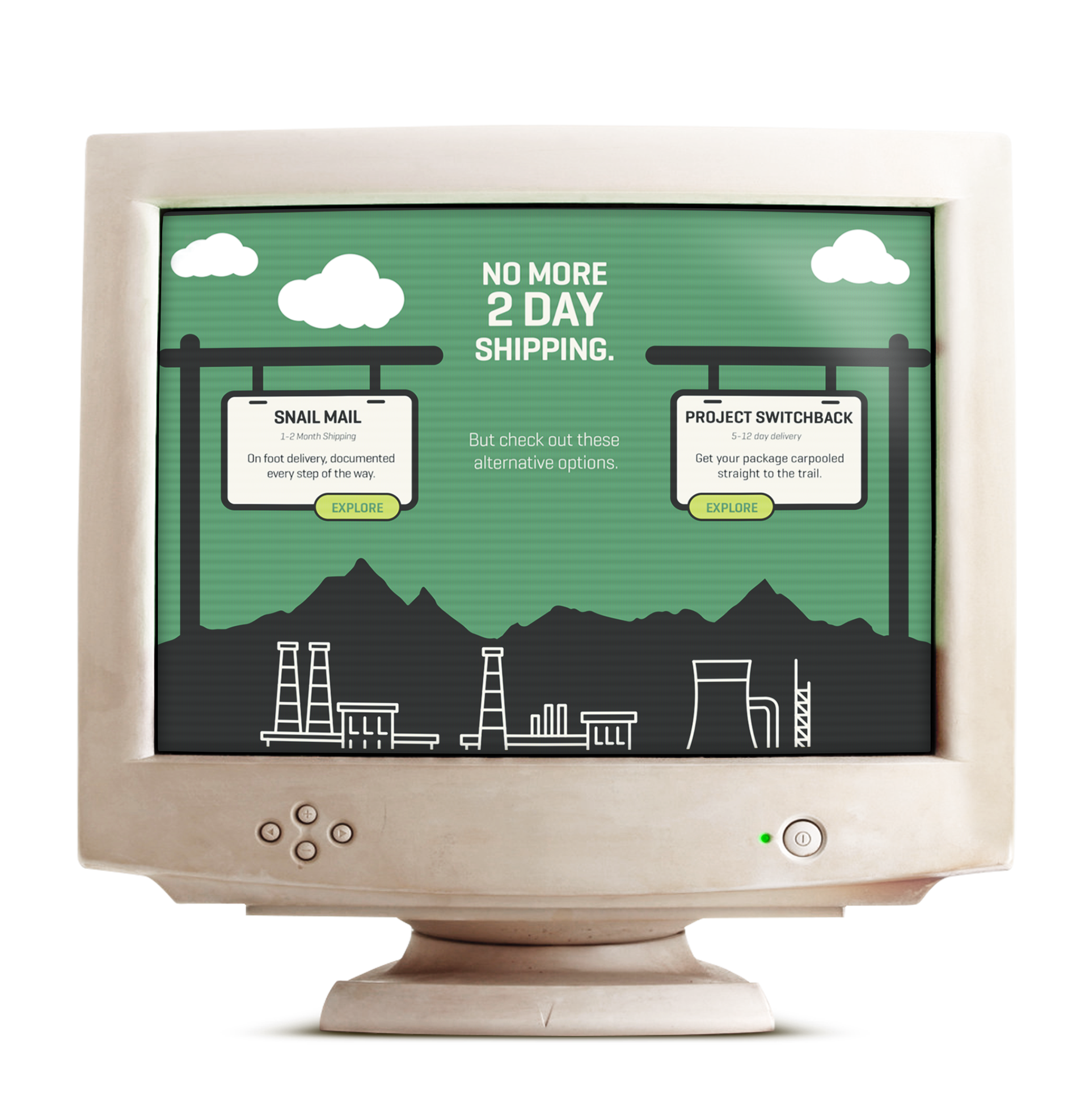 Problem:
 Two day shipping is bad for the environment because of inefficiently packed trucks caused by the increased demand for two day shipping. Shippers are unable to fill trucks properly because they do not have time to find the most eco friendly and cost effective solution. 
Solution: REI no longer offers two day shipping.
The campaign begins with project 
Snail Mail, 
a h
and delivered shipping alternative with zero carbon emission from trucks. This project kicks off the campaign and is the only shipping option listed on the REI website for 12 hrs. After 12 hrs, shipping with
Snail Mail
is taken away, then 
Project Switchback
begins and standard shipping is listed again.
Project Switchback
 pairs online buyers with volunteers that pick up orders and drop them off at the trailhead before the buyers arrive. The volunteer will list their planned upcoming trips and once paired will pick up the order at a local REI and drop it off at the start of their preplanned hike. The buyer then will then pick up their order from the trailhead.