 In my first Creative Technology class we were tasked with concepting, designing, and pitching a new social platform. I spent 5 weeks on this project and it all began when concepting ideas late one night.
I found an overwhelming need for support towards those that have lost a loved one. Also there is a huge number of people who are unprepared for death and have never even made a will. 

​​​​​​​Taking these two insites I combined them to create what would become "Capsule."
People are not prepared for death. 
​​​​​​​
Create a platform that prepares, inspires, & celebrates life.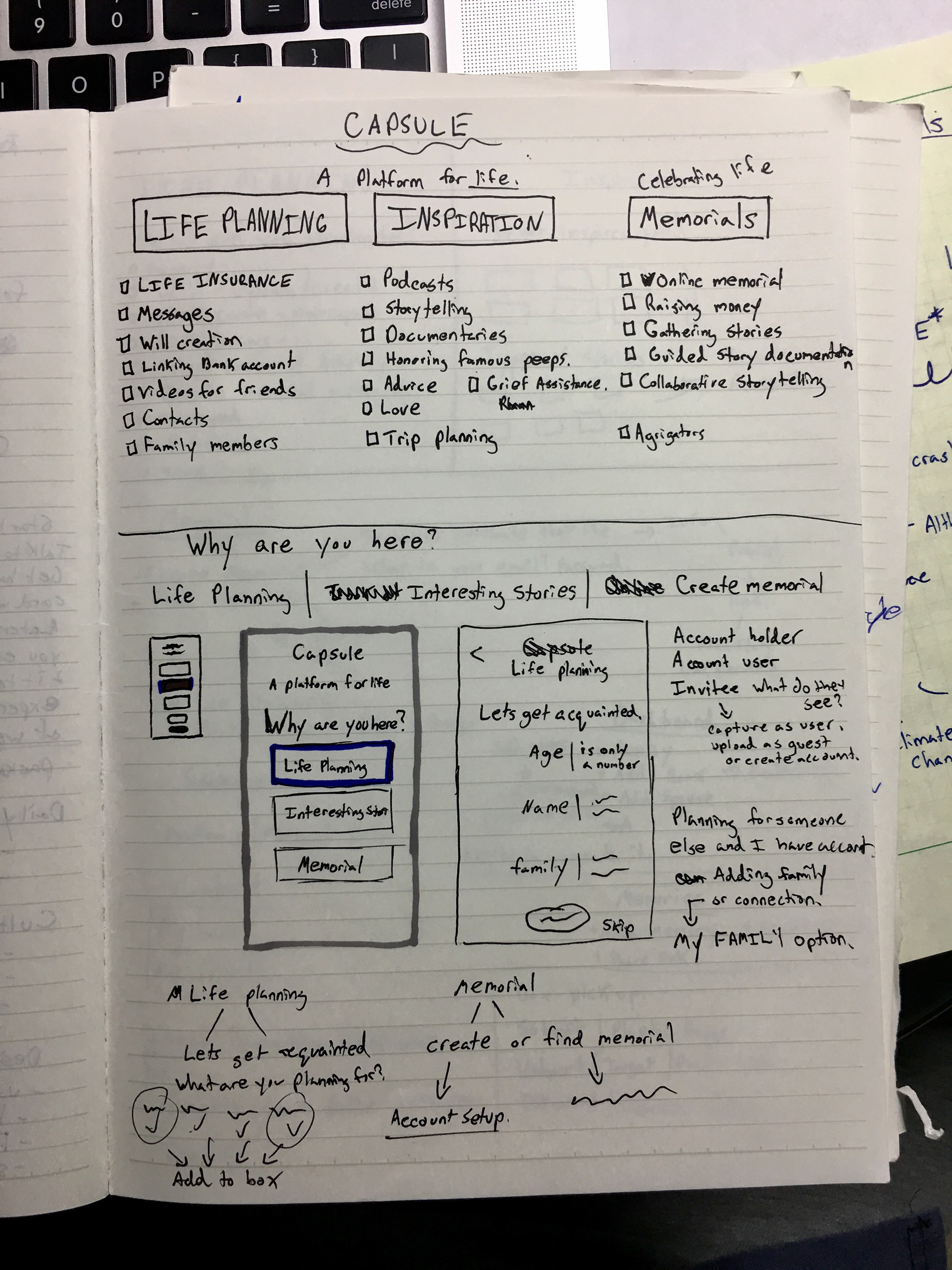 Prepares by helping people to easily make a will, set aside money for a funeral, grant access to usernames and passwords, and make it easier on other family members when you die. 
Inspire others by capturing stories of the loved ones you have lost. Most people have stories to share at funerals so why not captures those and help that person live on and inspire others to live. 
Capsule collect memories, videos, photos, stories, and showcases them in one central location to better help celebrate the person that has passed on.